patbrit.org
The British Presence
in Southern Patagonia
++ Cooper's Sheep Dip : Promotional Products ++
Advertising Signs
ESQUILADORAS "COOPER"
Se vende por los almacenistas
en todas las ciudades.
Antisárnicos
POLVOS de COOOPER
Remedio Universal
por más de 70 años

Sírvase CERRAR la TRANQUERA
y curar con "Polvos de Cooper".


Pocket Knives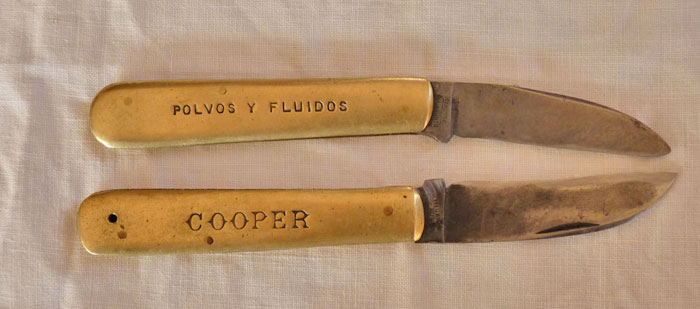 POLVOS Y FLUIDOS COOPER
The Stockfarmer's Diary (1920)
THE STOCKFARMER'S DIARY
1920
with the compliments of
William Cooper & Nephews.
Diary (1942) and Notebook with original pencil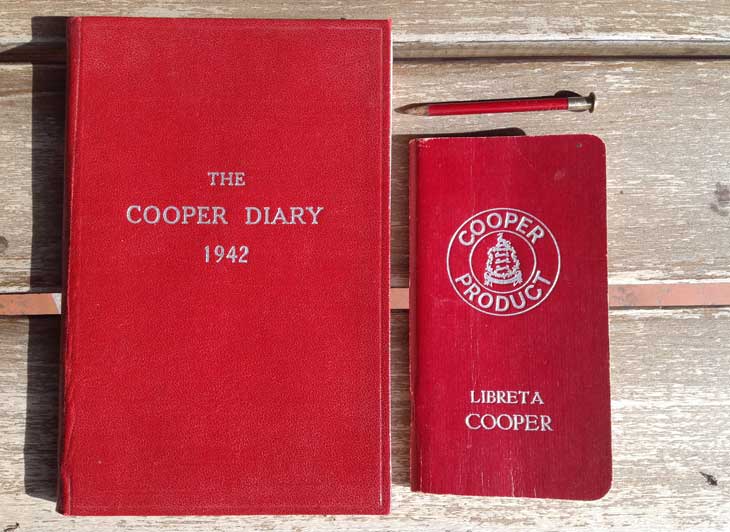 The Cooper Diary, 1942 // Cooper Product, Libreta Cooper